General Contracting & Project Management Services to Fit Every Budget
Proudly serving Chester, Montgomery, Berks, and Delaware Counties for over 20 years
General contracting & project management based out of West Chester, PA
We take pride in helping our clients achieve their vision.
Tomig & Associates offers extensive construction knowledge, expertise, and professionalism. We guarantee a quality product and customer satisfaction. We work hard to provide our clients with a vision of their completed project by utilizing modern technology, and we work in a timely manner so their vision becomes a reality. We will work hard with our team of contractors to deliver the most pleasurable remodeling, renovating, and or building experience.
Matt Migliore is a founding partner of Tomig & Associates. Matt believes that a hands-on approach and attention to the details for their clients is a huge part of the company's successes. With Tomig & Associates that is exactly what you get!
In addition to being an active managing partner of Tomig & Associates, Matt is a managing member of LMK Realty Investments, LLC and is a licensed realtor in the State of PA.
Matt holds a Master's Degree for the University of Scranton and two Bachelor's degrees from King's College. In addition to his collegiate education Matt is a licensed realtor in Pennsylvania, Licensed Notary, and holds a multitude of additional industry specific certifications. Matt resides, with his wife Leanne, in West Chester Pennsylvania.
Katie Thomas (Havalchak) is a founding partner of Tomig & Associates. Katie has been in the construction field for over 15 years.  She left the corporate world at 25 and hasn't looked back!
With Katie, you can be sure you are getting an honest and realistic expectation of your project.  She will listen to your wants and needs and ensure they are met. 
Katie also co-owns a multitude of residential and commercial real estate in Chester County.   
Katie holds a Bachelor's degree from West Chester University and she lives in West Chester with her husband Aaron and two children.   
No job is too big or too small.
By working with you from initial conception to design to construction, our team can provide you with accurate running estimates as you update your design and choose materials. Know how much your project will cost before construction begins so you can budget wisely and avoid unpleasant surprises down the road. 
Our kitchen design team will transform your kitchen into the space you need. Creating the kitchen of your dreams begins with our team learning how you use your space. We'll work with you to design a kitchen that is both beautiful and functional! Let us refresh the style, add storage space, build an addition, or remove walls.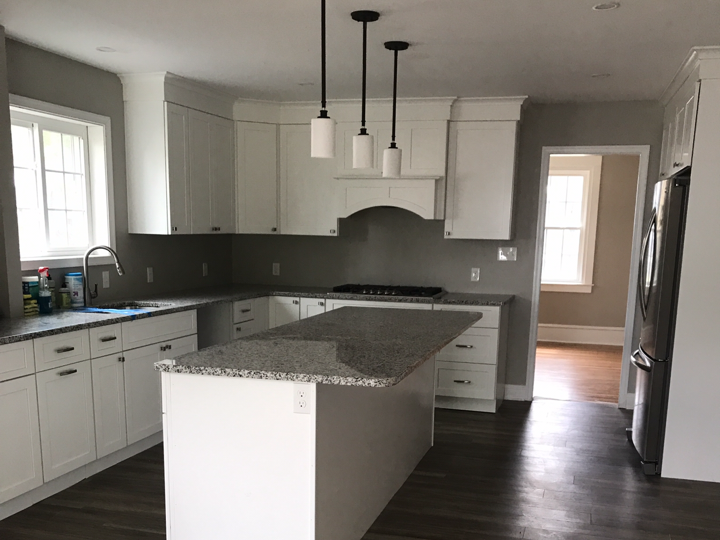 Bathroom remodeling projects involve many different jobs: plumbing, electricity, flooring, tiles replacement and more. And since your bathroom is intended for long-term use, you wouldn't want to compromise on the quality of its remodeling. If your bathroom space is small, you've noticed it's growing moldy, or you're ready to take on a big and complex bathroom makeover, you can rely on our design-build team. If you're struggling with ideas, we can make suggestions and offer our expertise.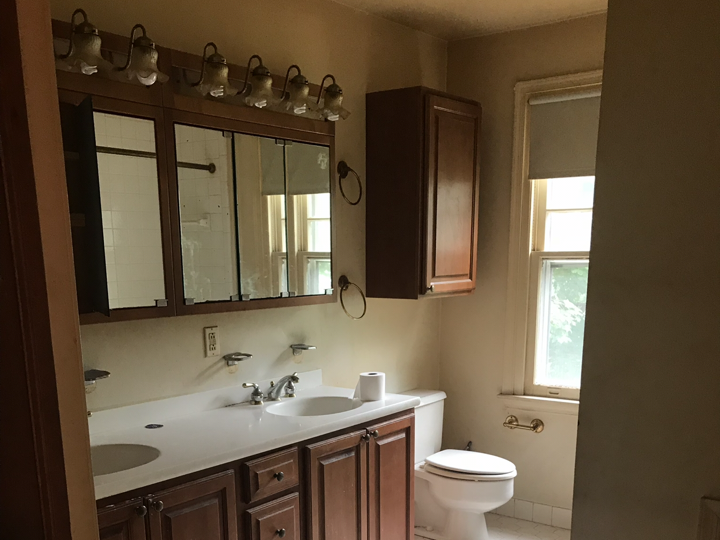 Basements provide a blank canvas with a wide range of remodeling possibilities. Whether you envision relaxing in a home theater, keeping the kids entertained with a playroom, or finally building the long-awaited man-cave, Total Home Solution can perform the transformation you have in mind. If you eventually sell your home, offering a finished basement is a significant differentiator that will help your property stand out. A custom-finished basement can be the ideal solution for many reasons!
We specialize in exterior home remodeling and home renovations that give your property the look you've always wanted. Whether you want to complete a major renovation or a simple update, we offer professional services for your entire home that add both value and appeal. Our home remodeling contractors are ready to serve you with the best in roofing, siding, windows, doors, gutters, porch, and deck replacement and installation services. On top of that, our products are manufactured to the highest energy-efficiency standards to help you save on utility costs.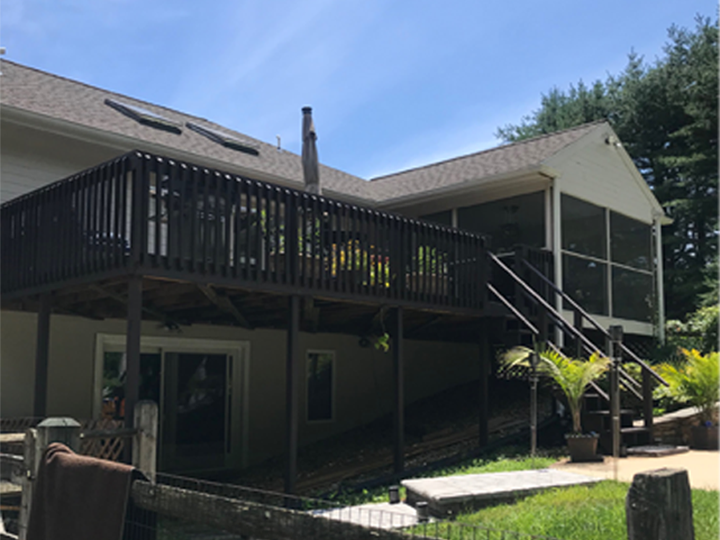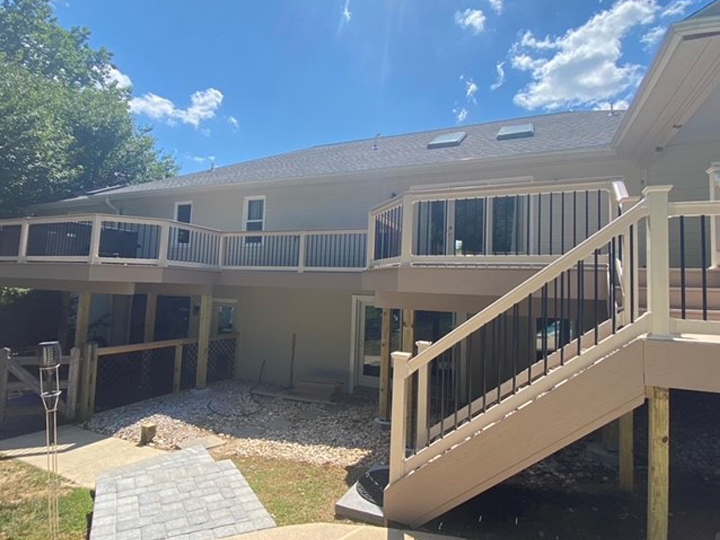 We offer the highest-level commercial construction contractors available.  Our people and processes enable us to deliver renovations and build outs for office, retail or any other commercial facility or space that will surpass your expectations.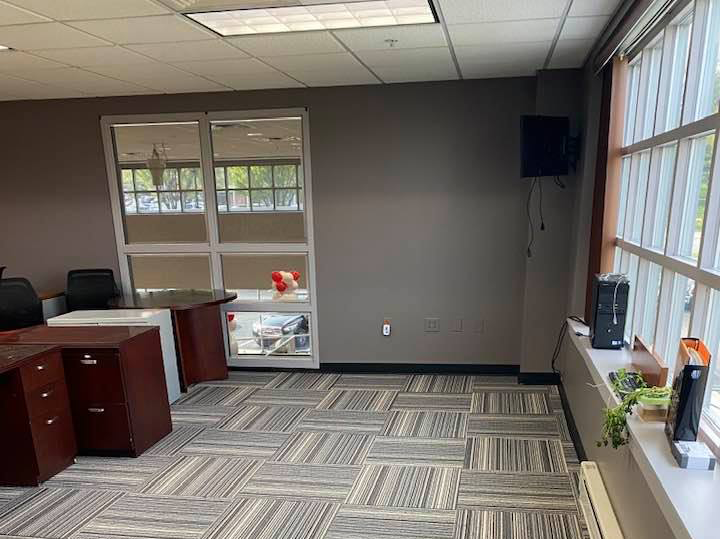 At Tomig & Associates let us handle your entire renovation! We will listen to what is important to you. We will help you with the upgrades that are important to you, as well as cut back and save where needed to stay within budget.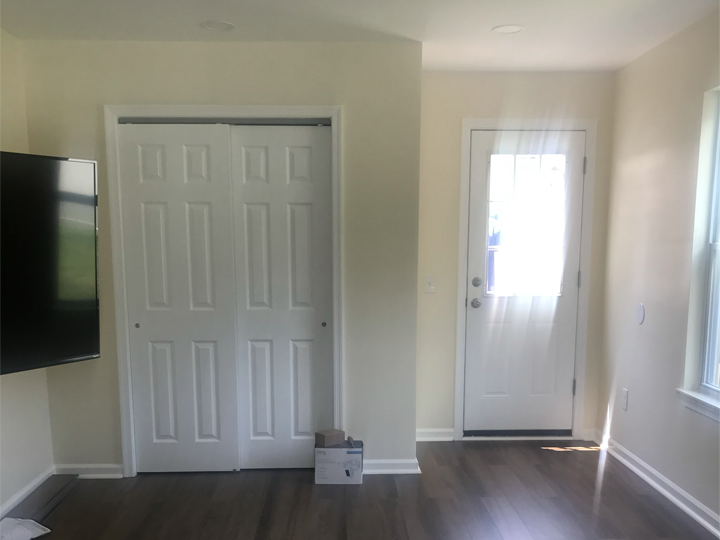 Flooring, demolition, cleanouts, roofing, decks, painting…
If you can imagine it, we can complete it for you! Other services are available upon request. Please reach out to us.
Matt and Katie were so helpful with our window needs. We had a few windows in our home that were original and the biggest one was nonfunctional. Great communication throughout the process and once the windows came in the project was done very quickly and professionally! Everyone involved were respective to our requests and very friendly. We are more than pleased with our experience with Tomig & Associates and already have a few other projects in mind for them! 
We used Tomig & Associates to complete renovate our home. Katie is so knowledgable and on top of everything and constantly checks in with us. Matt was always a great communicator with us back and forth with the guys doing the work on the house. We were allowed to be involved in the process and do pop-ins to see how everything was coming along. We have recommended Tomig & Associates to many friends and they have all been thrilled. We've even used them to do odds and end jobs for us at our rental and they were great. No job was too big or too small for them. They're awesome!
Let me start off by saying I do not like having anyone in my home! I was looking to have all of my floors ripped up and new vinyl plank floors installed. I was hesitant and very nervous to start the job. I had many contractors come out and give me quotes. When Matt came out and let me know how things were going to be done, potential hang ups etc, I was sold. Not only the professionalism but the quality of work and timeline were amazing. Matt & Katie are the best around and will make you feel like you are the only job they have from the minute they walk through the door. Thank you Tomig & Associates! High recommended!! 
Reach out to us for more information.
At Tomig and Associates no job is too small or too big.  We can update a bathroom simply by changing the vanity and flooring or we can expand a master bathroom and master closet into a retreat.  You tell us what you are looking to accomplish at what budget and we will make it work!
P.O. Box 467 West Chester PA 19381
Matt@TomigandAssociates.com; Katie@TomigandAssociates.com